What if...
You can start Taking Profit consistently EVERY week without the need to constantly monitor the Forex Market?
And you can do this with minimal stress and without the need to monitor the market.
Hey Trader:

Do you believe it's possible to make more money before you go to work on Monday morning ...than you will the entire rest of your week at work?
If you DO believe this – great, because I'm about to show you the exact blueprint system you can use to make it happen!

If you DON'T believe this – then everything you thought you knew about Forex is about to be ripped apart with what I'm about to tell you!!

Give me just 5 minutes... and I'll show you exactly how to do this – day after day, week after week!
Quite simply, you're about to discover how to extract such consistent pips from the Forex market every day that you'll feel like...
A Truly Powerful Pip Generating Machine...
Yes, I know, that maybe sounds a little over-the-top.
But listen – when you start trading using this strategy that I have been using... you will begin to see that trading for consistent weekly results is possible.
No big drawdowns (you're going to get solid, steady account gains almost every day!)
No Account Blow Out (losing just a few pips is your worst-case scenario!)
No huge swings on your trading account
(no more emotional and psychological rollercoaster rides!)

And the best part... we will use a tool to automate certain mundane task...
I'm dead serious... there is a whole load of pips out there to be snatched and grabbed right now!
There is a good chance that, because you're reading this, you've also seen a bunch of other so-called Forex "products".
The trouble is – 99% of these products mislead you.

You've been fed "robots", "signal services" and all sorts of other, well, GARBAGE!

What these shameless internet marketers are basically telling you is that you need someone else, or something else, to trade for you.

Listen up... I trade Forex – and I do quite well.
It makes me FURIOUS when I see the junk these guys try to sell you.
Look – maybe I can't stop these guys leading you down the wrong path and selling you their "rotten goods".
But, I CAN show you the correct path – but it's up to you whether you choose to follow it. I'm not going to "dance around" like some circus animal!
I'm going to show you exactly what you need – right now!
​With the Profit Taker, you're going to get access to...
An Unbelievably Easy Trading Solution!
In fact, this system is so simple and easy that...
It requires no "fancy" indicators
(nothing to learn so you will have CONFIDENCE right from the start!)


It has just 3 rules
(trade setups and entries are so simple that you
will almost never make a trading decision again!)


It comes complete with Metatrader4™ Expert Advisor (you will literally be up-and-running and trading within minutes!) - no need to learn how to calculate nor to place trades. We have automated this part for you.


It comes with a simple, step-by-step manual (you can start mastering this incredible trading system within 25 minutes!)
Still a little unsure?
That's okay – take a read over the following emails I received from some of the first lucky traders to download and unleash The Profit Taker onto their portfolio...
---
high probability trading
- 82% win ratio
---
26.57% in 1 month of trading
- 6.13% ultra Low drawdown
This system is really is as simple it can get. With the Profit Taker Expert Advisor, you all you really need to do now is to decide on the direction of the trend and allow The Profit Taker to do the rest of the work...
---
Advanced trading for beginners
-
37.24% ROI

in less than 30 days with

1.57% drawdown

!
"I know you recommend that the system is traded with conservative settings for new traders like me. 1 pair for a start...after 1 week of trading, I decided it's safe enough for me to trade several pairs in the portfolio. And for a newbie trader, the results is just crazy good! As requested, here's how my portfolio looks like now...
Oliver K.
---
The Last System You WILL EVER Need to BUY
This is serious, you've now seen what the Profit Taker can do for you, it's time to "start the ball rolling" on your new trading path! Are you going doing what you've been doing in Forex (wasting money on bad products and losing money in your account)?
Or are you going to finally step-up and start to...
Take Your Trading Business SERIOUSLY!
It's not a joke anymore!

You need to think like a professional if you're going to trade like one!

What I'm offering you right now is basically a "one click" solution to all your trading problems.
It just takes one click of your mouse to hit that "Download Now" button below and...
Now it's your time...
As it currently stands ...your days in Forex are numbered!

In other words – unless you take action and change something now... you're never going to make it.

Do you really want to carry on being a losing trader – trying to justify to your friends and family why you STILL haven't struck it rich in Forex yet?
Or are you going to finally step-up-to-the-plate, grab this one-time opportunity... and click the 'Download Now' button below!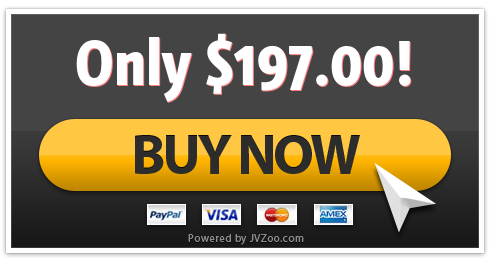 ---
Stable and Consistent
Consistent Growth with low drawdown
High Win Ratio/Profit Ratio
This solution has produced an impressive high win ratio with an incredible profit ratio of 3.0
Steady Portfolio Growth
Watch your portfolio grow steadily every month without any manual interference
No Complicated Setup
You will receive an EX4 file and you just need to install this into your MT4 folder. Step by Step Instructions provided.
Best to Run on VPS
For uninterrupted trading, you really should be trading on a VPS so that you do not need to turn your home computer on 24 hours a day
Always Working For You
While you might be in cash position most of the time, our solution is always on the lookout for the next high probability trade for you.
You Will Absolutely Love this!
Steady Growth with low drawdown and no manual trading is what we do for our own portfolio and now you can too!
Newbie Friendly
This has so far been tested on newbie traders and their results have surpassed double digit returns per month.
You are ALWAYS in Control!
You really just need to decide on the direction of the pair. That's all you do for the week. The Profit Taker takes care of the rest for you so that you can actually have a life!
Will You Continue to Allow Yourself to Waste anymore Time?
Are you going to take action finally or just let this go so that you can go back to whatever that you are doing which is probably not working at the moment?
Take action now as this IS the shortcut that you have been looking for. This is your opportunity to become a The Profit Taker.
---